Volunteers Serve Mid-South First Responders During 9/11 Day of Service and Remembrance
Volunteer Memphis delivered and served meals to Mid-South first responders on the 20th anniversary of the September 11 terrorist attacks. On September 12, Volunteer Memphis visited more than 30 fire stations across the Memphis area to serve meals to first responders. Volunteer Memphis partnered with the Hospitality Hub of Memphis to serve lunch to those in need. Over 250 volunteers served lunches and distributed wellness kits to the community that contained bus passes, socks, first aid kits, and much more. Over 250 Health & Wellness Kits were handed out to people affected by homelessness in the Memphis area.
"We are humbled and grateful to have this opportunity to give back and say thank you to the first responders that selflessly dedicate their lives to protecting the Mid-South," said Reggie Crenshaw, President and CEO of Leadership Memphis and Volunteer Memphis, "This wouldn't be possible without the support of our partner restaurants and organizations that are supplying these meals and the people who registered for this incredibly important day of service."
Volunteer Memphis along with the City of Memphis Fire Department led this year's commemoration. The 9/11 Day of Remembrance and Service featured a commemorative parade, tolling of the bells ceremony and awards program, and lunch and honor hour where Volunteer Memphis volunteers fed first responders at headquarters across the Mid-South. Food was provided by Volunteer Memphis partners: Amerigo Italian Restaurant, BABALU East Memphis, BABALU Overton Square, Central BBQ, Fat Larry's, Felicia Bean Catering, Marlowe's Ribs and Restaurant, Paradox Catering & Consulting, Swanky's Taco Shop, Tops Bar-B-Q, and more.
In 2009, according to the Corporation for National & Community Service (CNCS), Congress designated September 11 as a National Day of Service and Remembrance under bipartisan federal law. Since September 11, 2001, millions of Americans have come together with a common purpose to honor 9/11 and commemorate the tragedy through volunteer service.
Over the last two years, Volunteer Memphis and its partners have served more than 2,000 first responders and mobilized over 300 volunteers. Although last year's event was cancelled due to the COVID-19 pandemic, Volunteer Memphis is determined to serve more than 600 first responders to honor the 20th anniversary of the tragic 9/11 attacks. Anyone interested in learning more or participating in the 9/11 Day of Remembrance and Service can find more information on the Volunteer Memphis website at volunteermemphis.org.
Photos: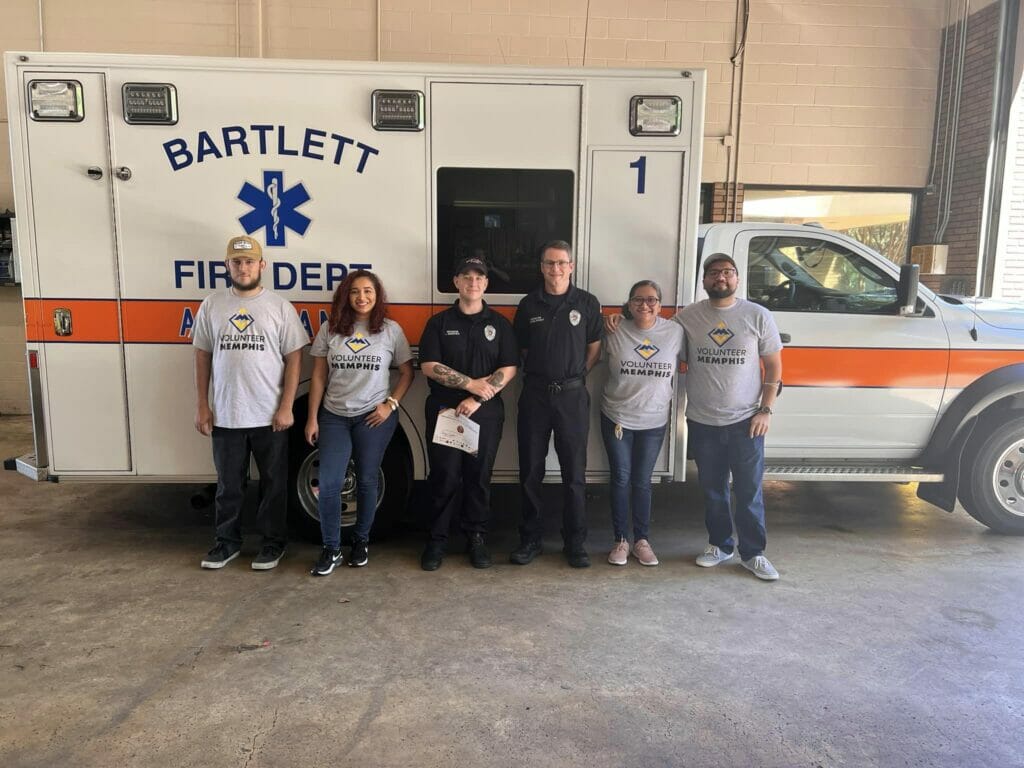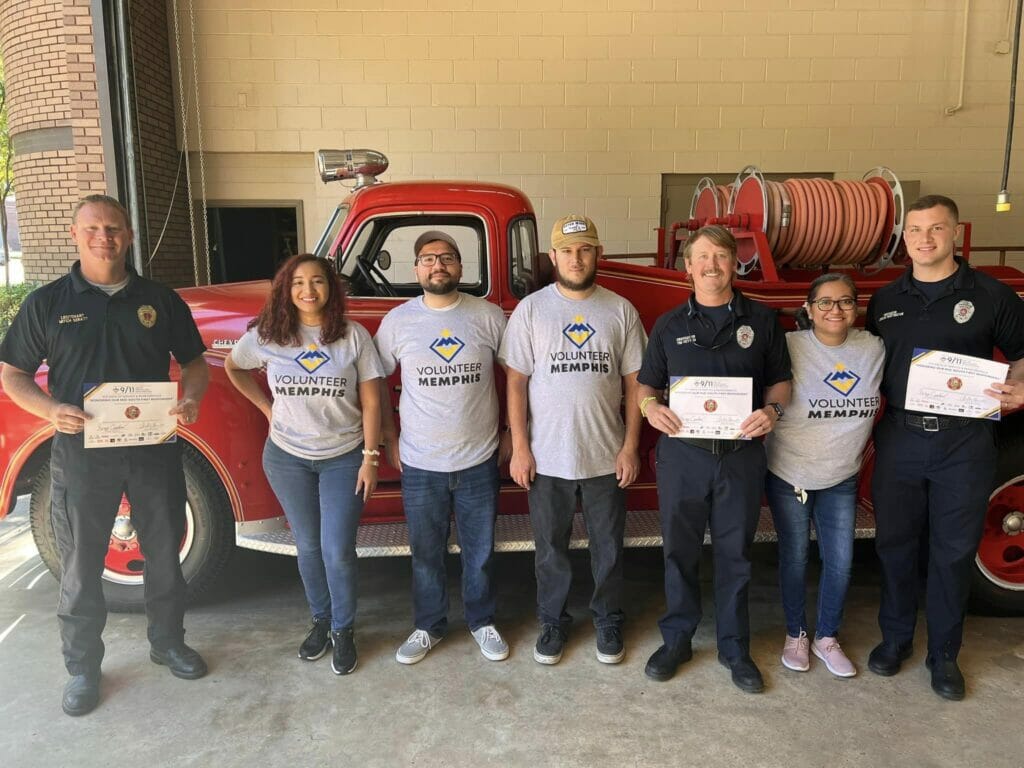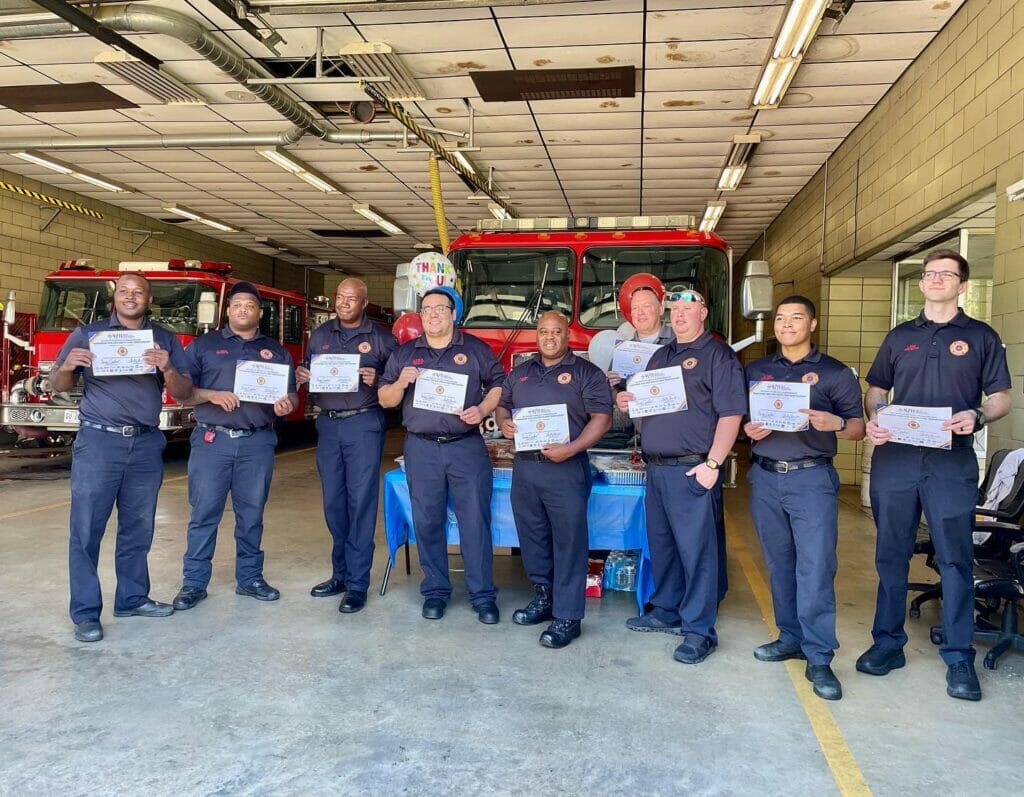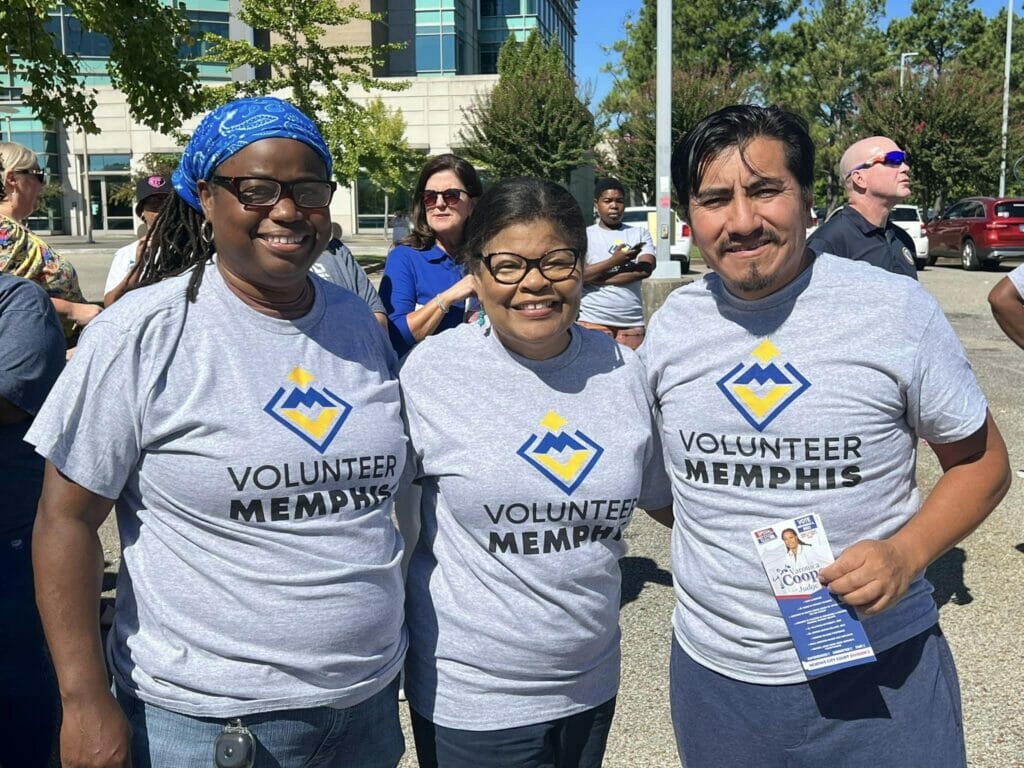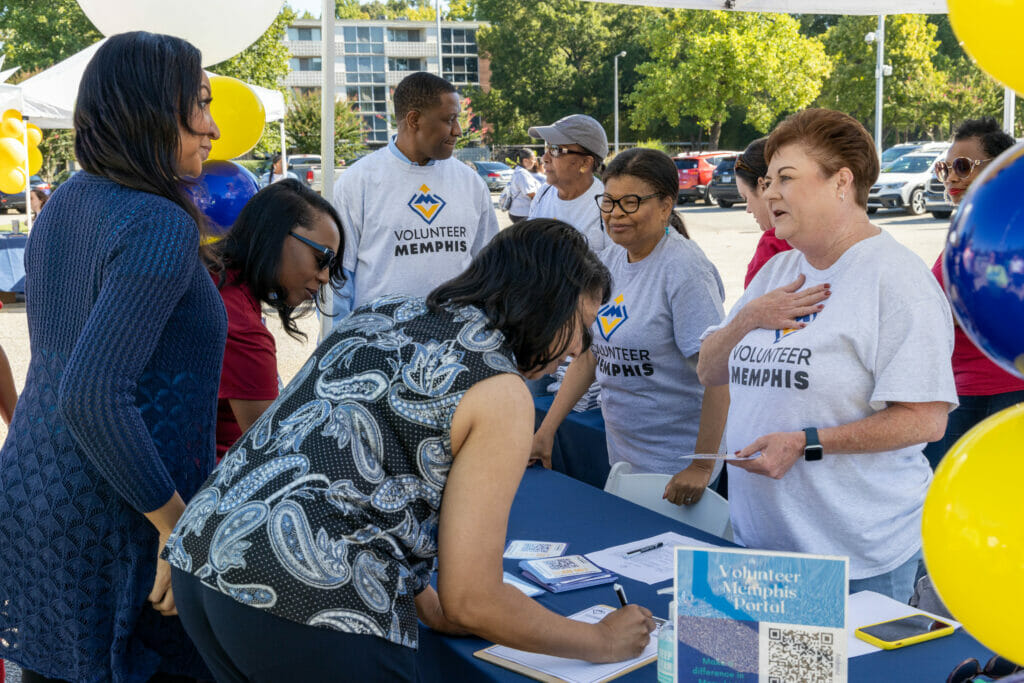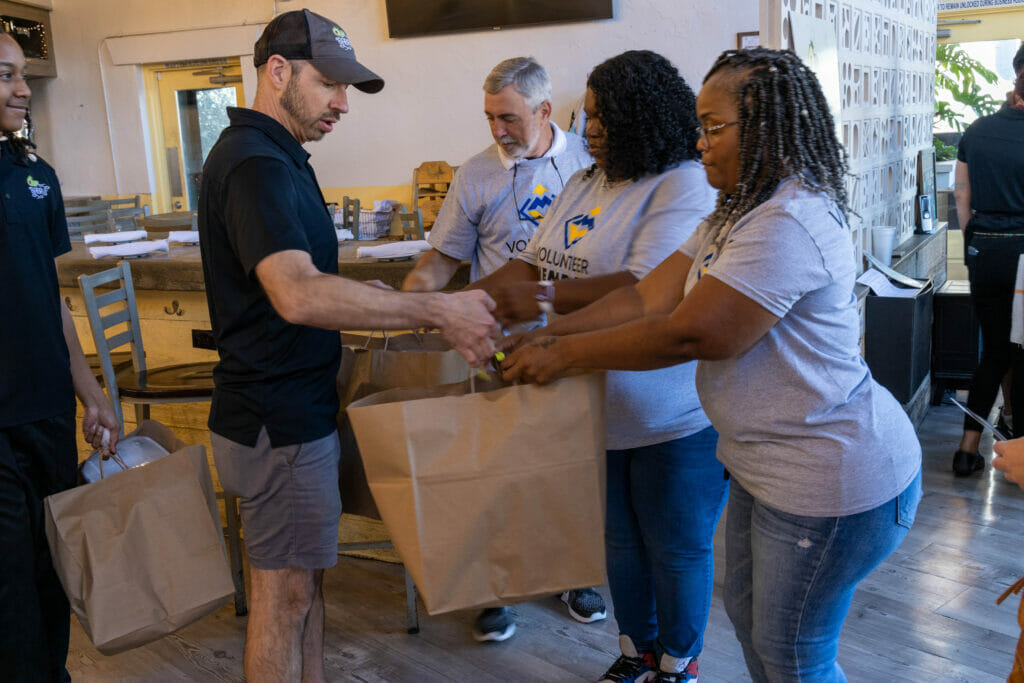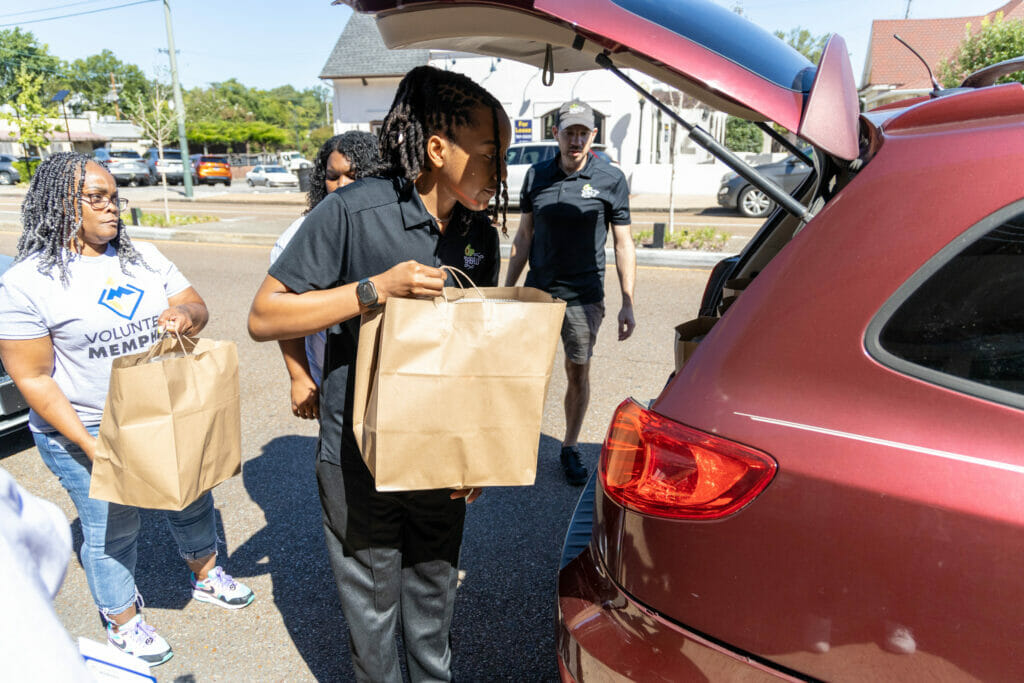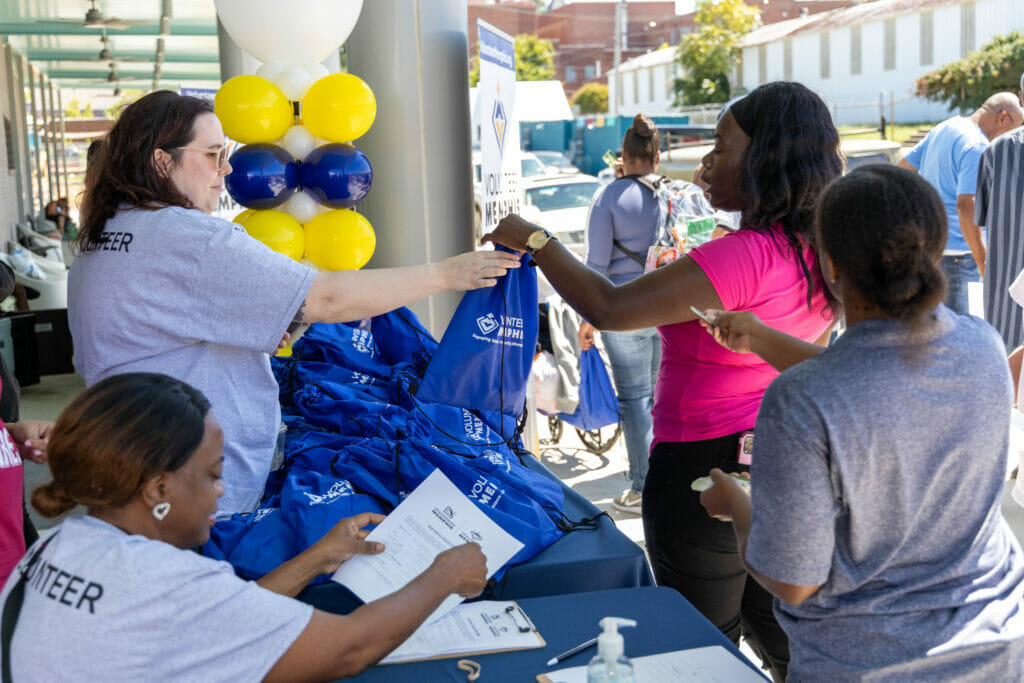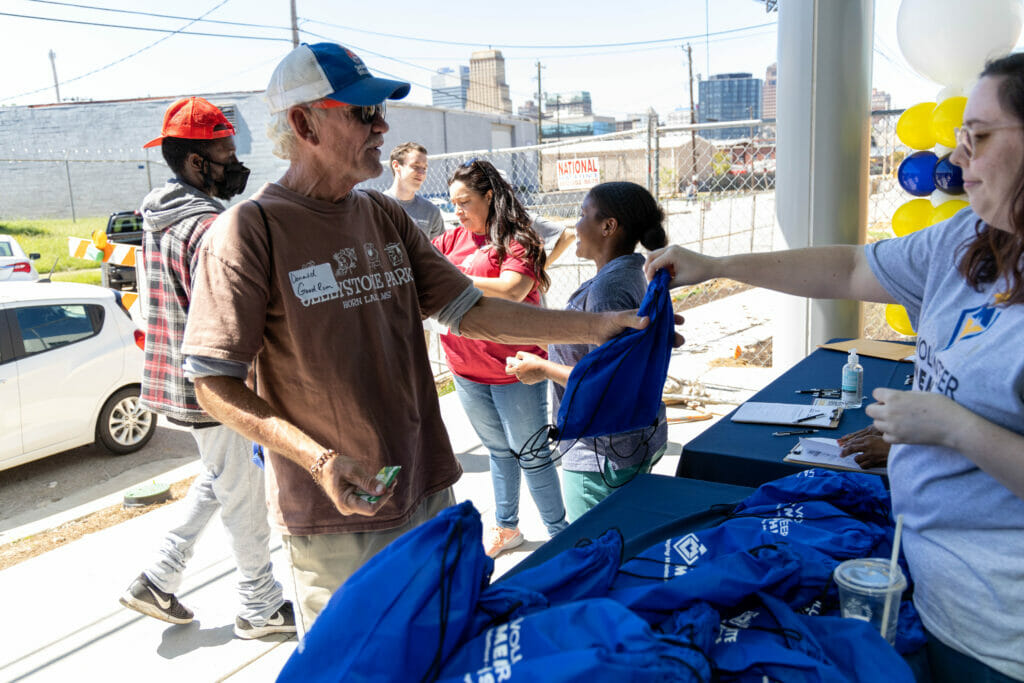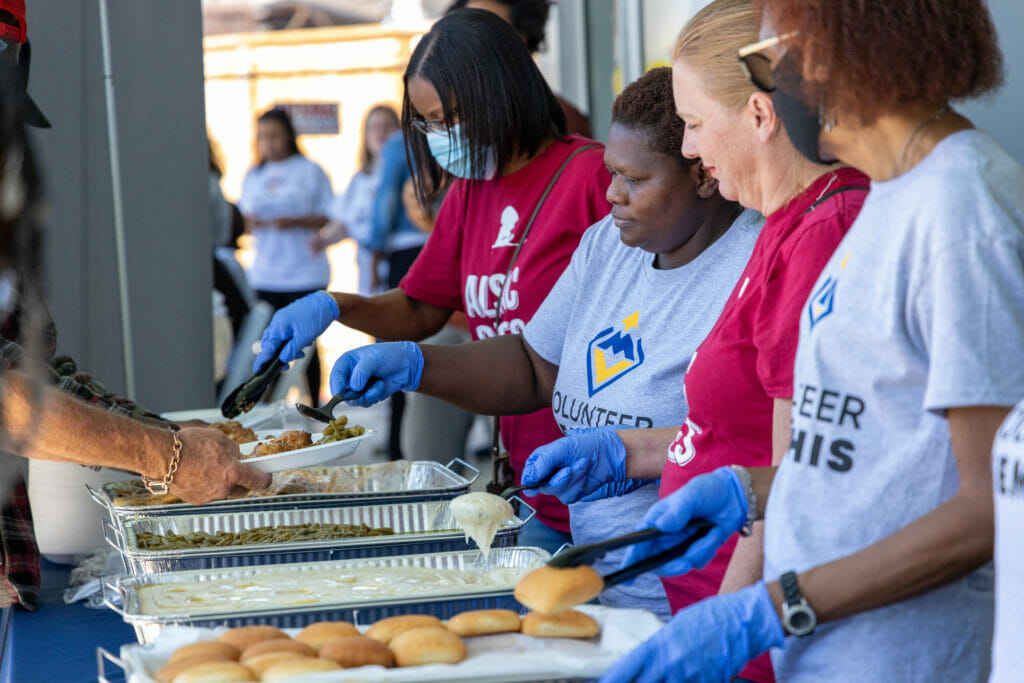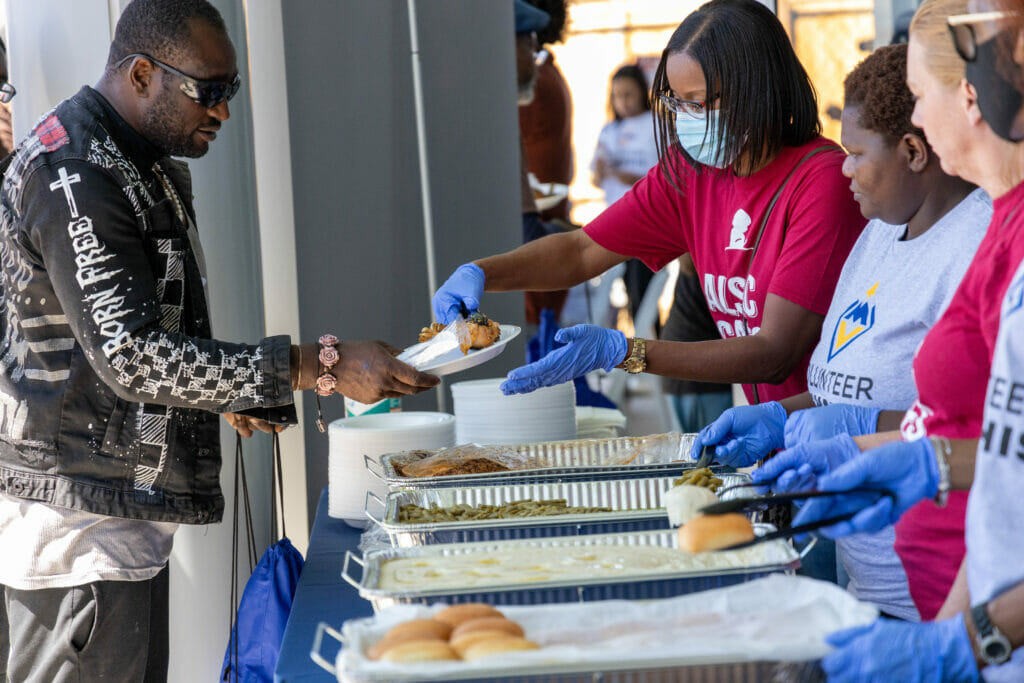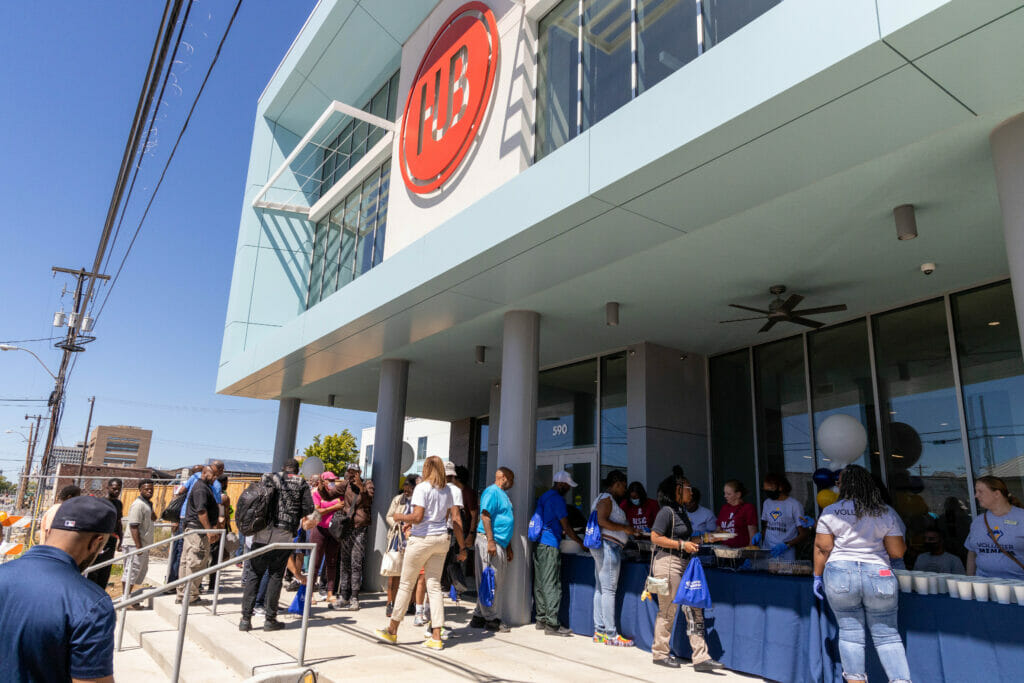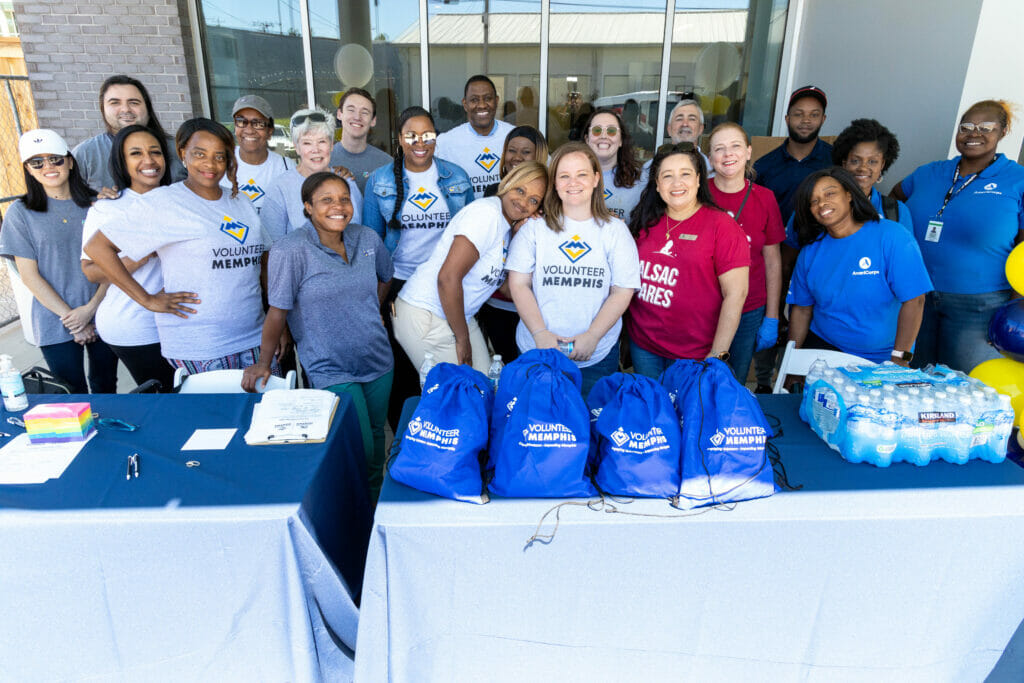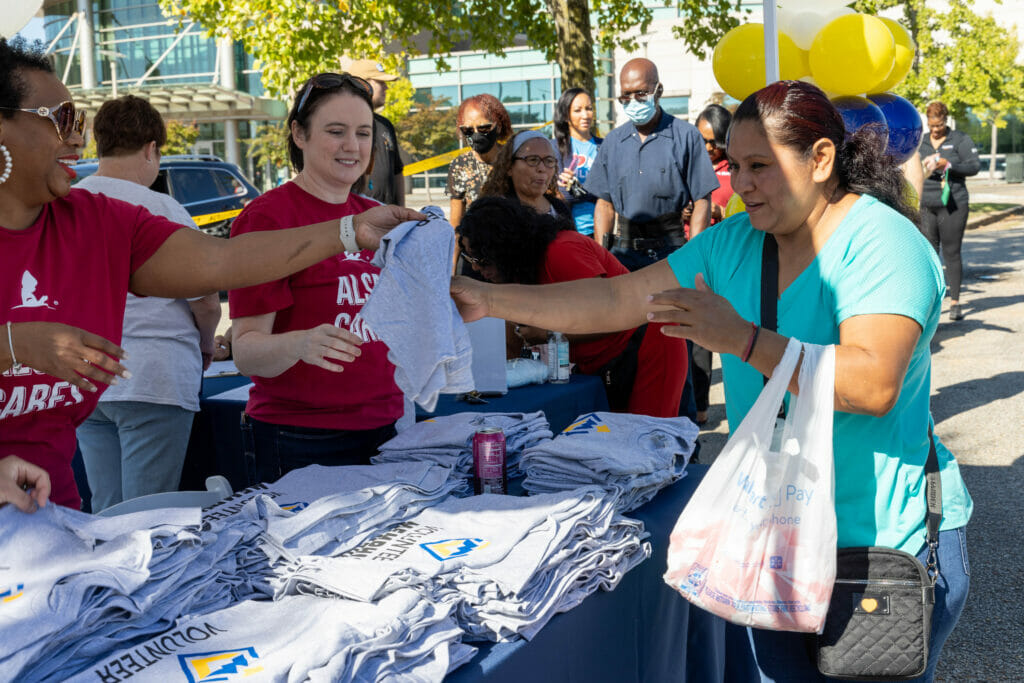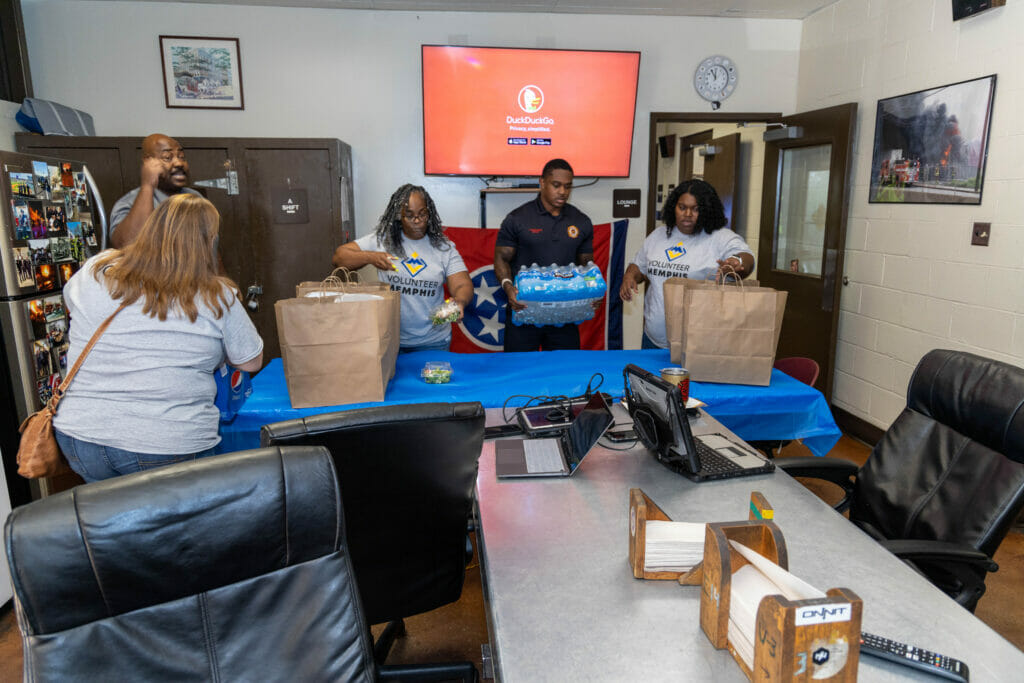 About Volunteer Memphis:
Volunteer Memphis builds capacity for effective volunteering and connecting people with opportunities to serve throughout Memphis and Shelby County. The organization helps individuals, families, corporate teams, and community groups strengthen Memphis and the Mid-South through service at more than 300 nonprofit organizations and schools. Our volunteers are at work every day of the year, tutoring and mentoring children, helping individuals and families make pathways out of poverty, improving our Memphis and Shelby County environment, and more. Volunteer Memphis is an affiliate of the Hands-On Network, an association of 250 volunteer service organizations across 16 countries and an action Initiative of Leadership Memphis. For more information, please visit VolunteerMemphis.org.
About Leadership Memphis:
Leadership Memphis is a non-profit, community leadership development organization. Its mission is to prepare and mobilize leaders to work together for the good of the whole community. Originally founded in 1979 as The Memphis Institute of Public Responsibility, Leadership Memphis has graduated more than 3,900 leaders from its programs. For more information, please visit LeadershipMemphis.org.