MLK Days of Service 2022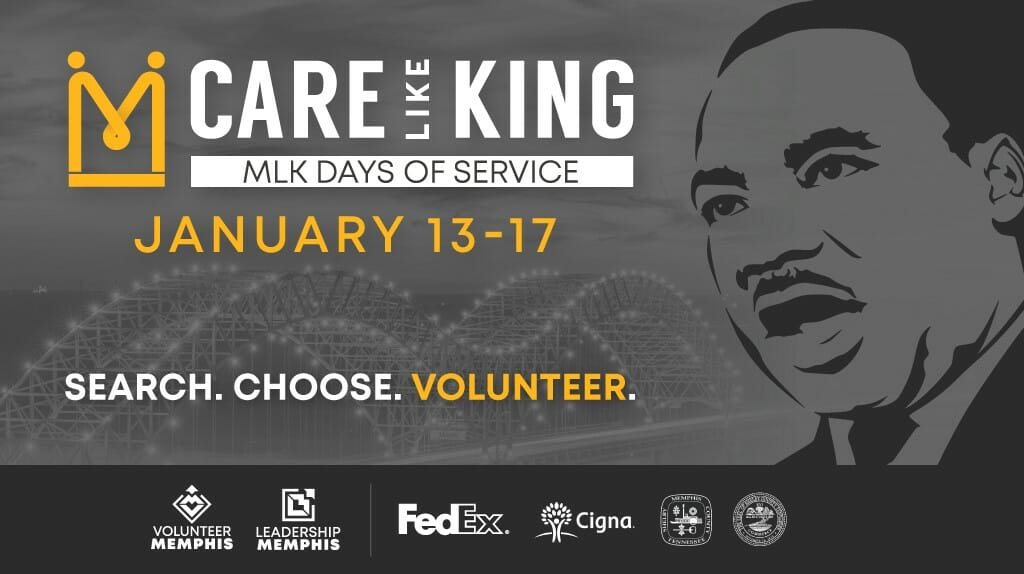 Calling on all advocates of the Mid-South to Care Like King. Volunteer Memphis' 2022 MLK Days of Service – invites you to serve our community intentionally starting January 13 -17, 2022.  Currently, our development team is recruiting corporate sponsors and service organizations for MLK Days of Service.  If you or your organization would like to participate this year – please connect with our Interim Director of Volunteer Memphis and Community Outreach – Ms. Renee Frazier at rfrazier@leadershipmemphis.org.  Or simply complete the digital form below and an individual from our team will reach out directly to you.
To stay up-to-date, please continue to follow our social media accounts and event page for continuous updates throughout MLK Days of Service.
Search. Choose. Volunteer.
2022 MLK Days of Service Connect Form