Volunteer Memphis invites you to join our Volunteer Playbook webinar series.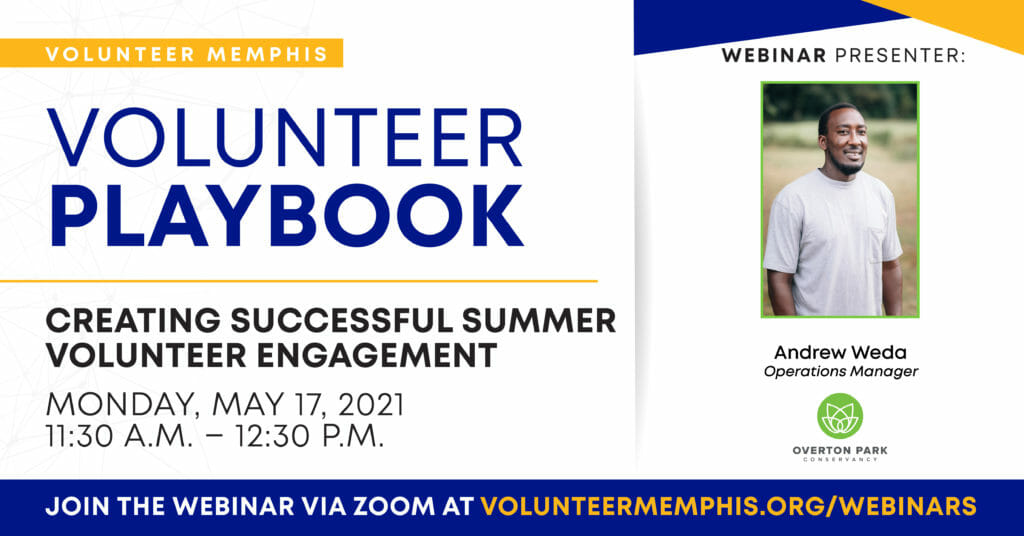 School is out, the sun is shining, and Summer is here! This chapter of the Volunteer Playbook featured the Overton Park Conservancy explaining how you can maximize your Summer volunteer engagement and impact your community in a positive way.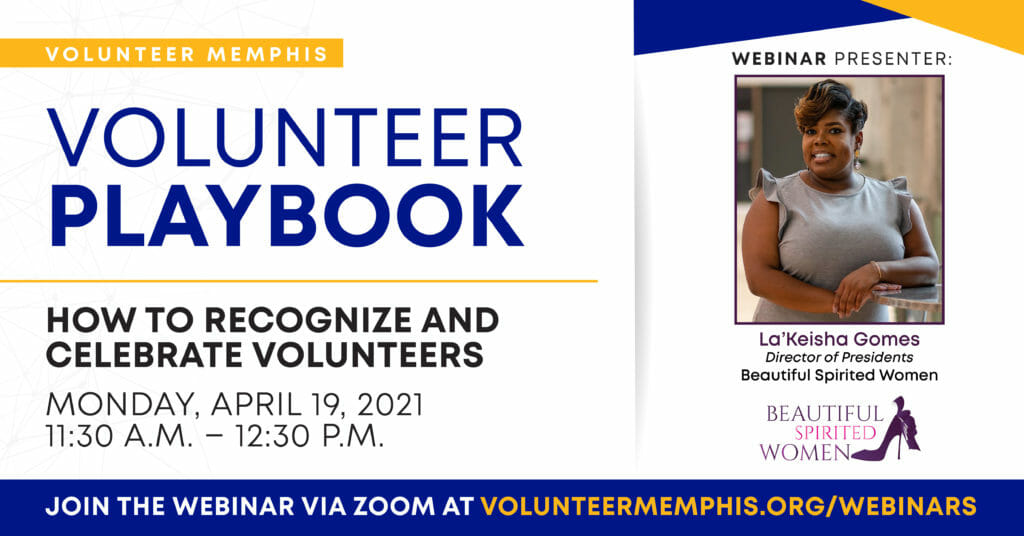 During April's National Volunteer Month, we focused on how to say "thank you," to your volunteers and make them feel recognized and appreciated. La'Keisha Gomes from our partner Beautiful Spirited Women shared how their organization celebrates its volunteers.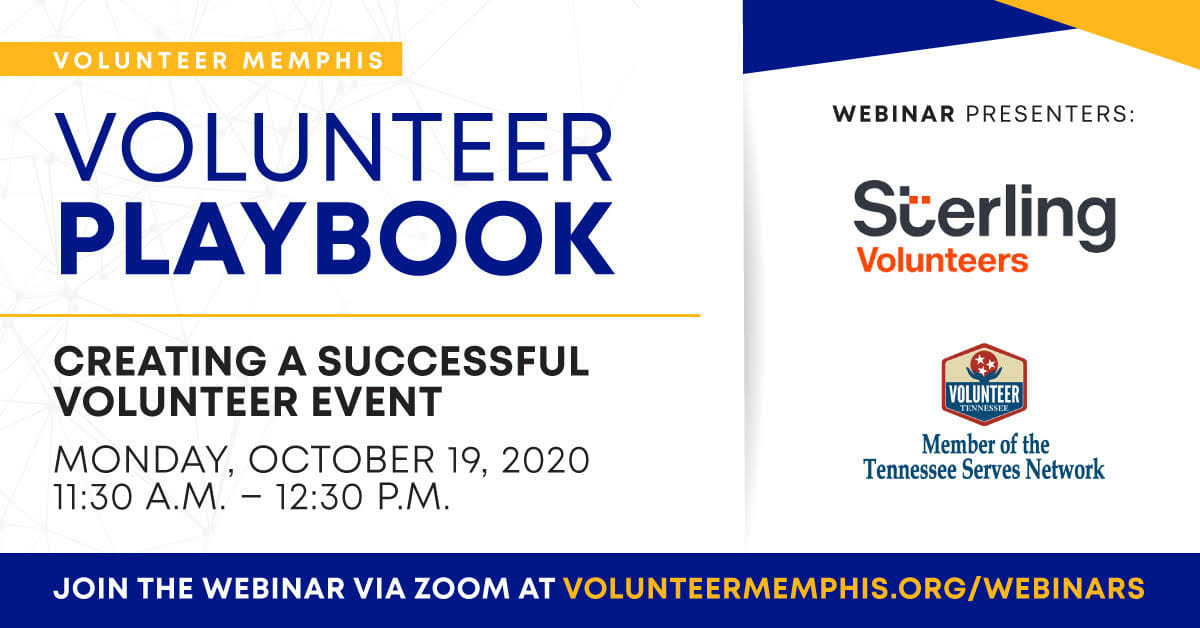 Our October webinar topic was Creating a Successful Volunteer Event and was presented by Sterling Volunteers and Volunteer Tennessee.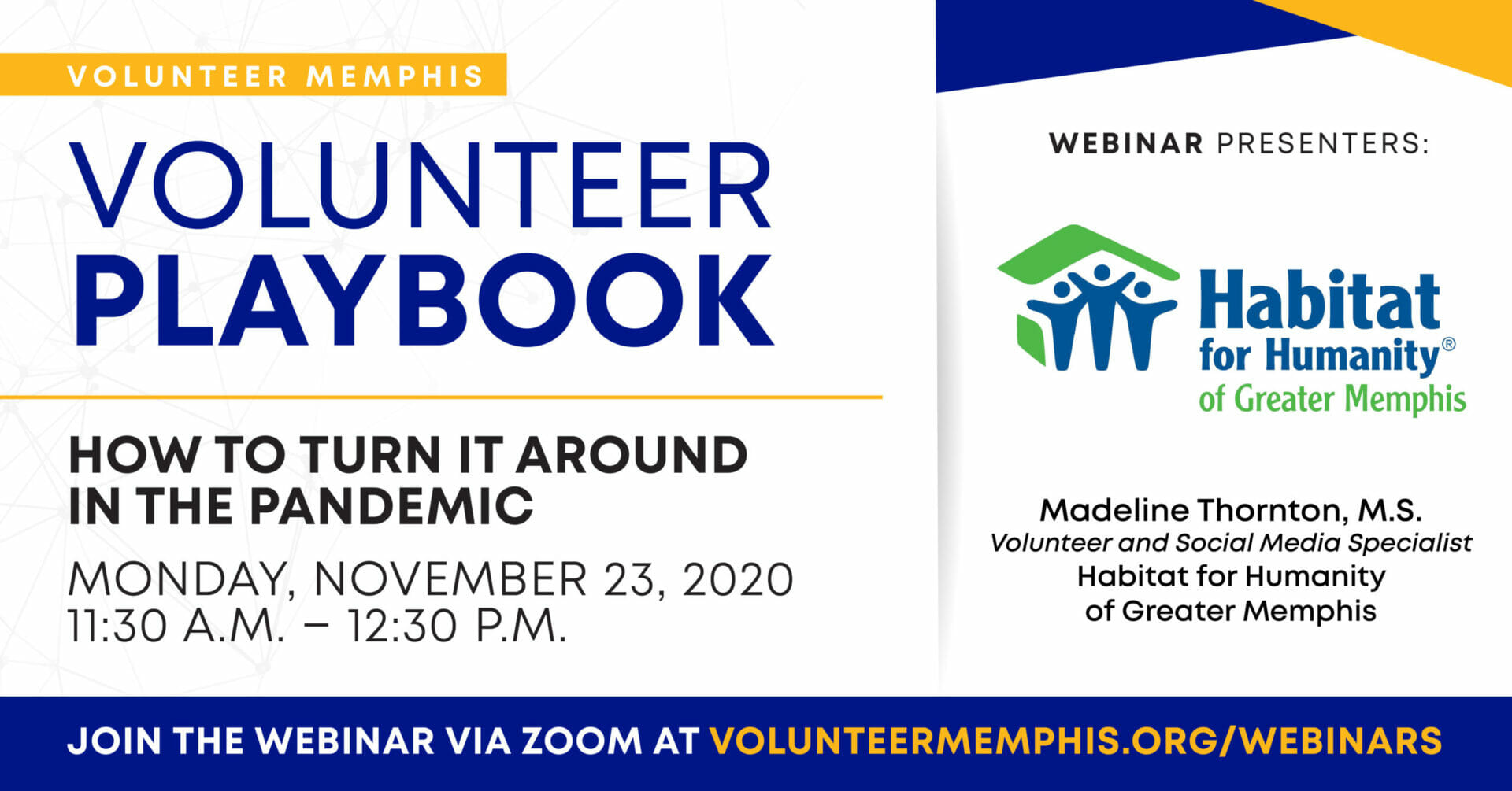 Our November webinar featured organizers from Habitat for Humanity of Greater Memphis and their presentation How to Turn it Around in the Pandemic focused on what your organization can do to recruit AND retain volunteers during COVID-19.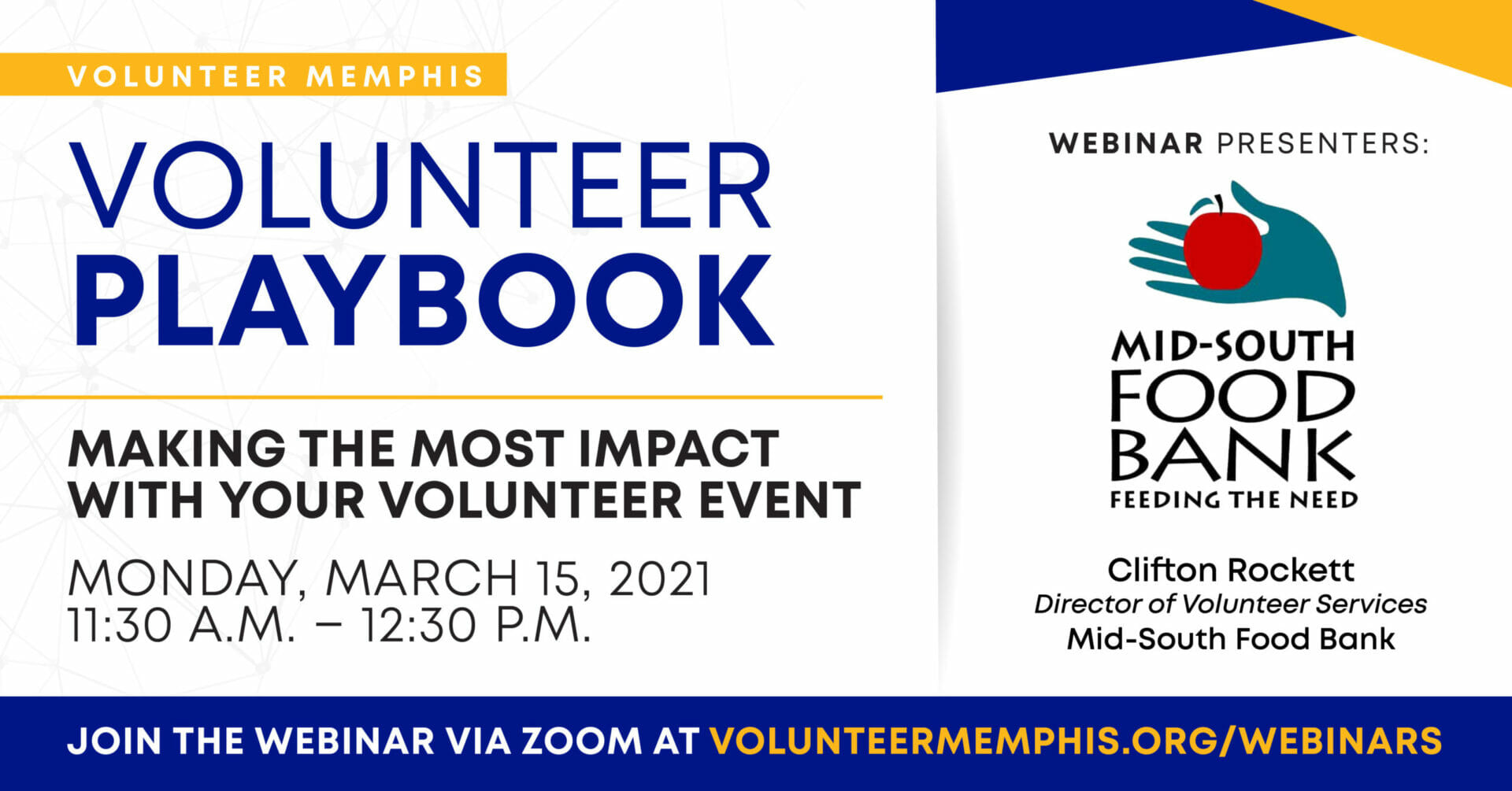 Our March webinar was all about maximizing the impact of your volunteer event. The Mid-South Food Bank explained how you can make sure you're doing the most good.
Looking for Leadership Memphis' Virtual Conversations? Click HERE.