Orange is the New Pink- Health & Wellness Festival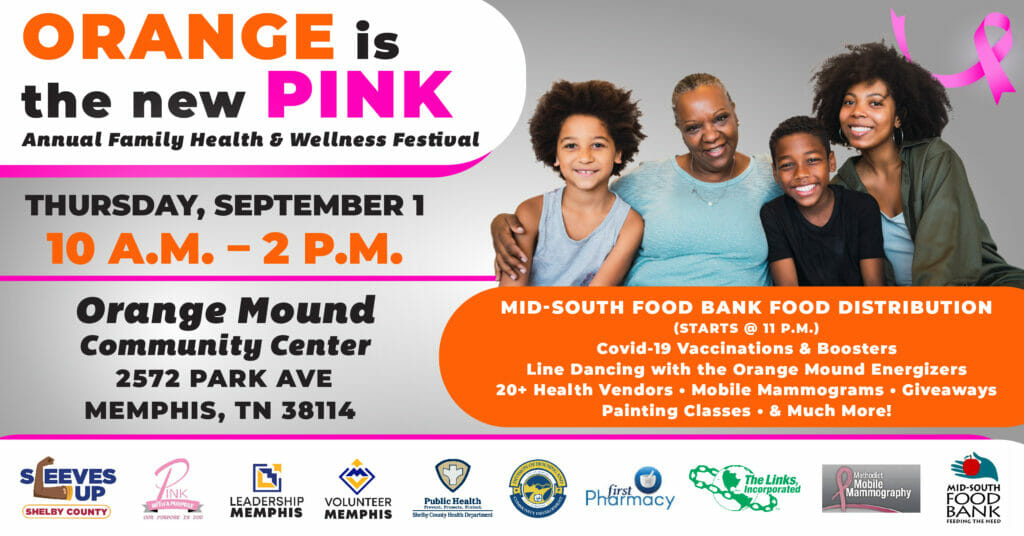 Join us on Thursday, September 1 at 10 a.m. as we partner with Pink with a Purpose for their annual Health & Wellness Festival! Mid-South Food Bank will begin distributing food at 11 a.m., there will be COVID-19 vaccines & boosters, line dancing with the Orange Mound Energizers, mobile mammograms from Methodist Healthcare, and much more!
We hope to see you there!
If you are interested in volunteering, you can sign up here.