Make A Difference Week 2023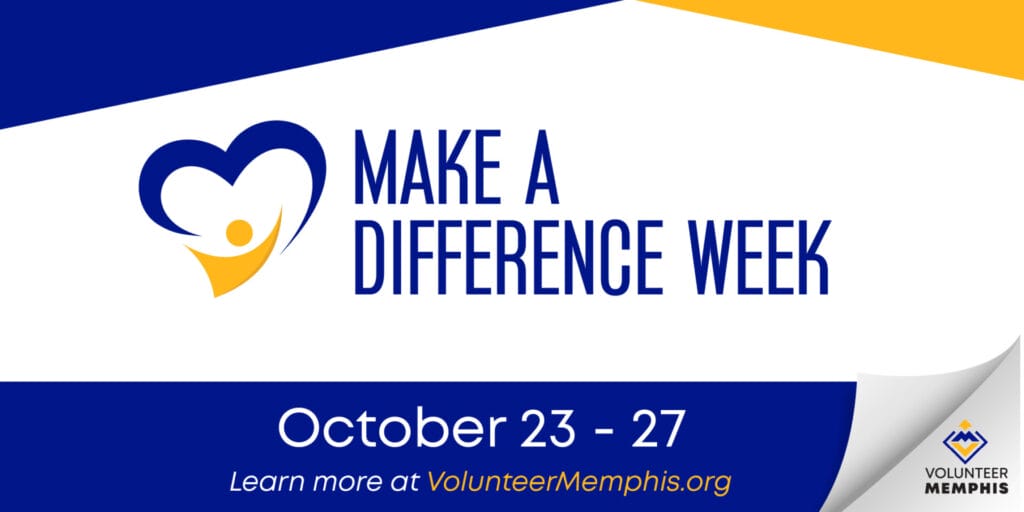 Volunteer Memphis and its presenting sponsor, Truist, are bringing financial literacy skills to students and young adults during Make a Difference Week October 23-27. Forums will be offered in-person in schools and online. Those interested in the online session can register here.
Presenters from Volunteer Memphis, CBiz, Epicenter Memphis, First Horizon, InSouth, Orion Federal Credit Union, Pinnacle Financial Partners, Rise Memphis, Thrivent, Truist, and Young Wallstreet Traders will host webinars and visits at local schools across the city of Memphis aimed on educating students and young adults on how to maximize their money. Literacy Mid-South is sponsoring a book signing and forum by Latasha Woods, author of the children's financial literacy and activity book "Dollars & Sense," will take place at the Robert R. Church Elementary. The week-long event also includes a virtual session on October 26 titled "Investing for Success" led by ErikaBlair McGrew, Founder of Young Wallstreet Traders. Those interested in attending the virtual session can register here.

Make A Difference Week 2023 Schedule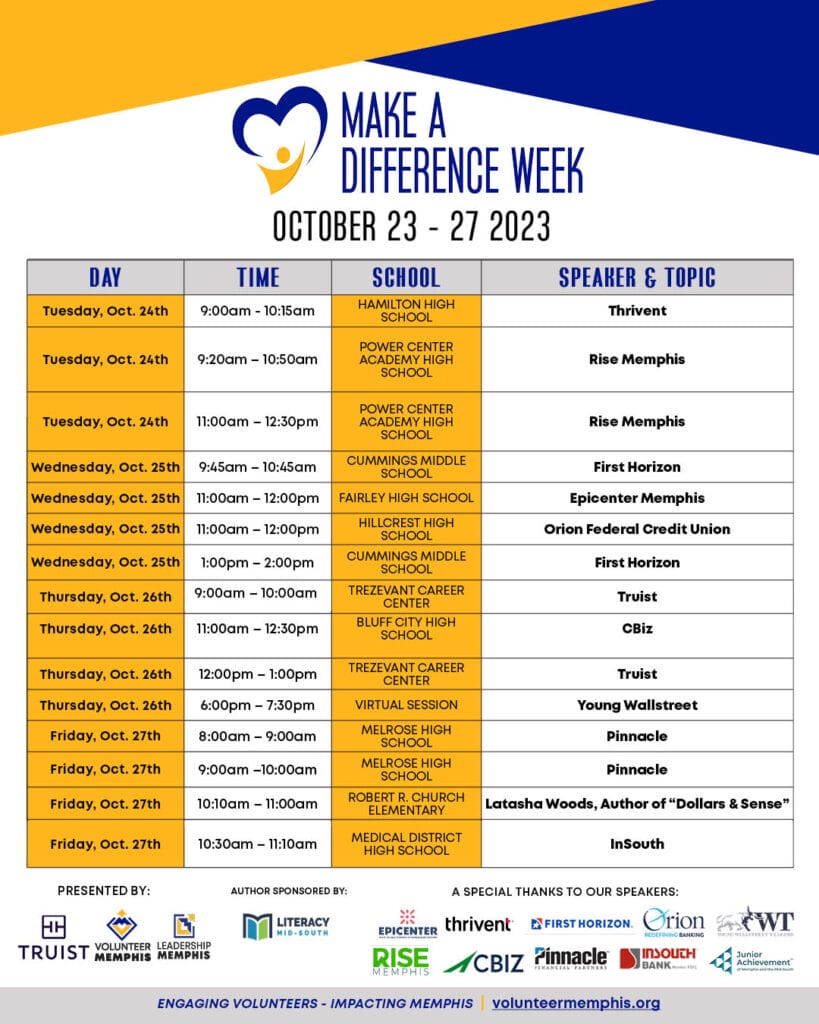 Make A Difference Week Virtual Events: