Make A Difference Week 2021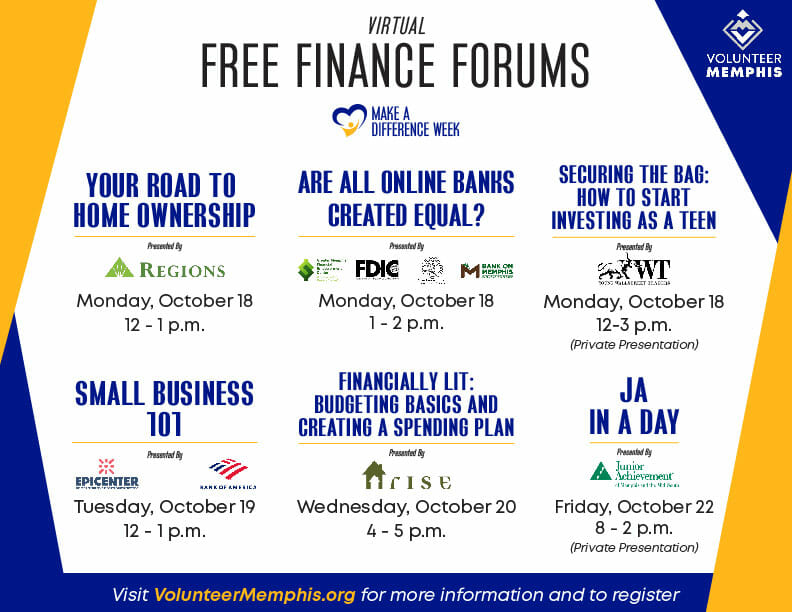 Mark your calendar! Make a Difference Week 2021 will be taking place October 18-22, 2021. In partnership with local banks and other community and corporate partners, Volunteer Memphis would like to facilitate virtual financial literacy sessions for youth and young adults. The goal of this service initiative as it relates to our targeted age group:
Increase basic fiscal responsibility among our targeted age groups.
Increase access to financial professionals.
Monday, October 18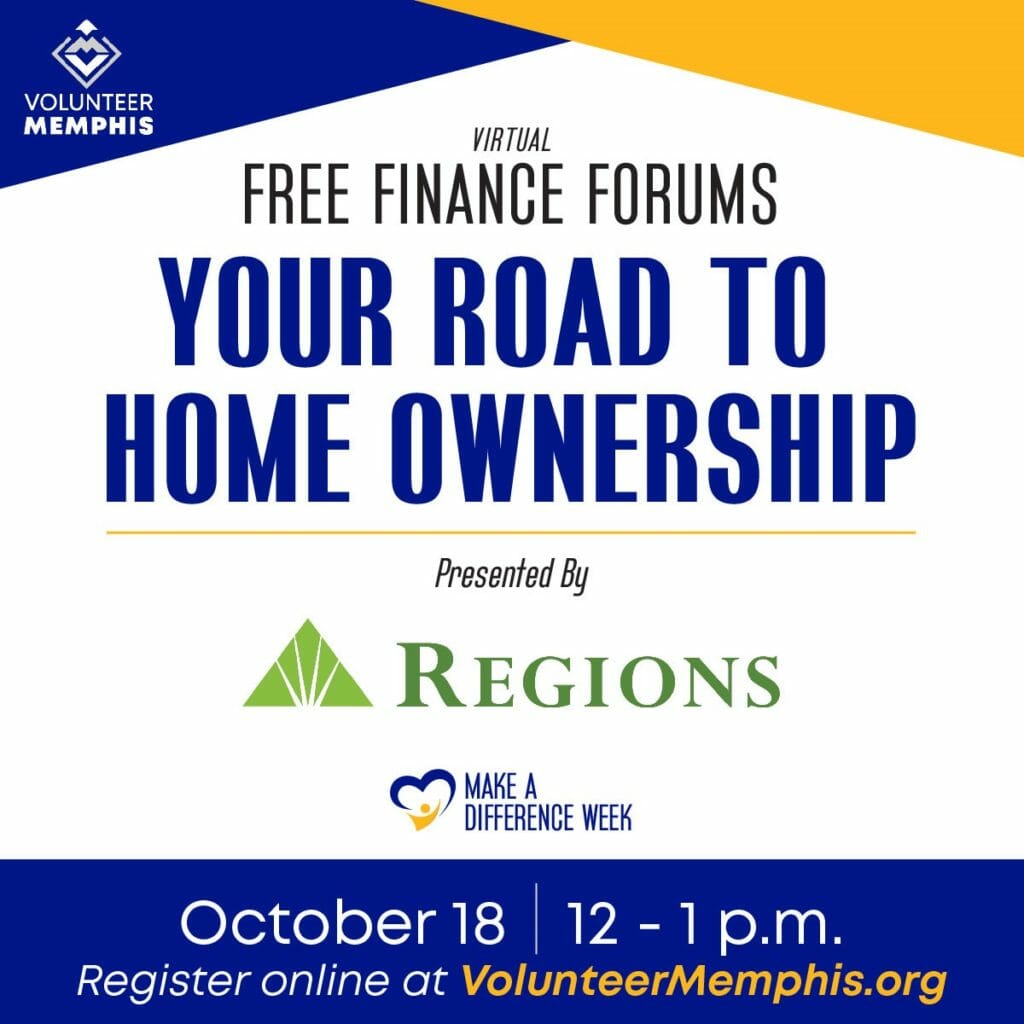 Your Road to Home Ownership 
Presented by Regions
Presenters:
Donna S. Medina Vice President/Financial Wellness Relationship Manager
Rose O'Malley Mortgage Loan Originator
12 – 1 p.m.
Register for this Presentation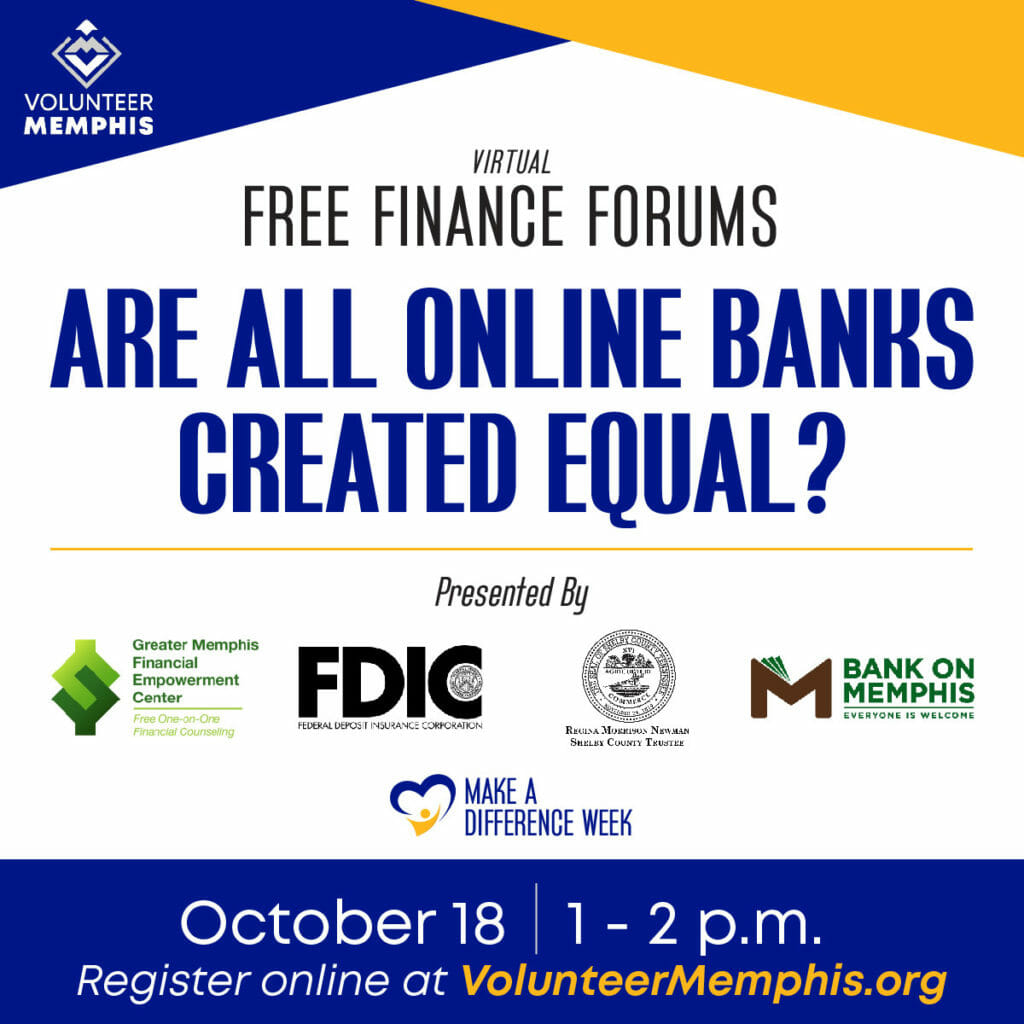 Are All Online Banks Created Equal?
Presented by Greater Memphis Financial Empowerment Center/Bank on Memphis
Presenters:
Molly Polatty, Government Program Manager, Shelby County Trustee
Gloria Reynolds, Acting Regional Manager of Consumer Affairs – Dallas Regions FDIC
1 – 2 p.m.
Register for this Zoom presentation
Tuesday, October 19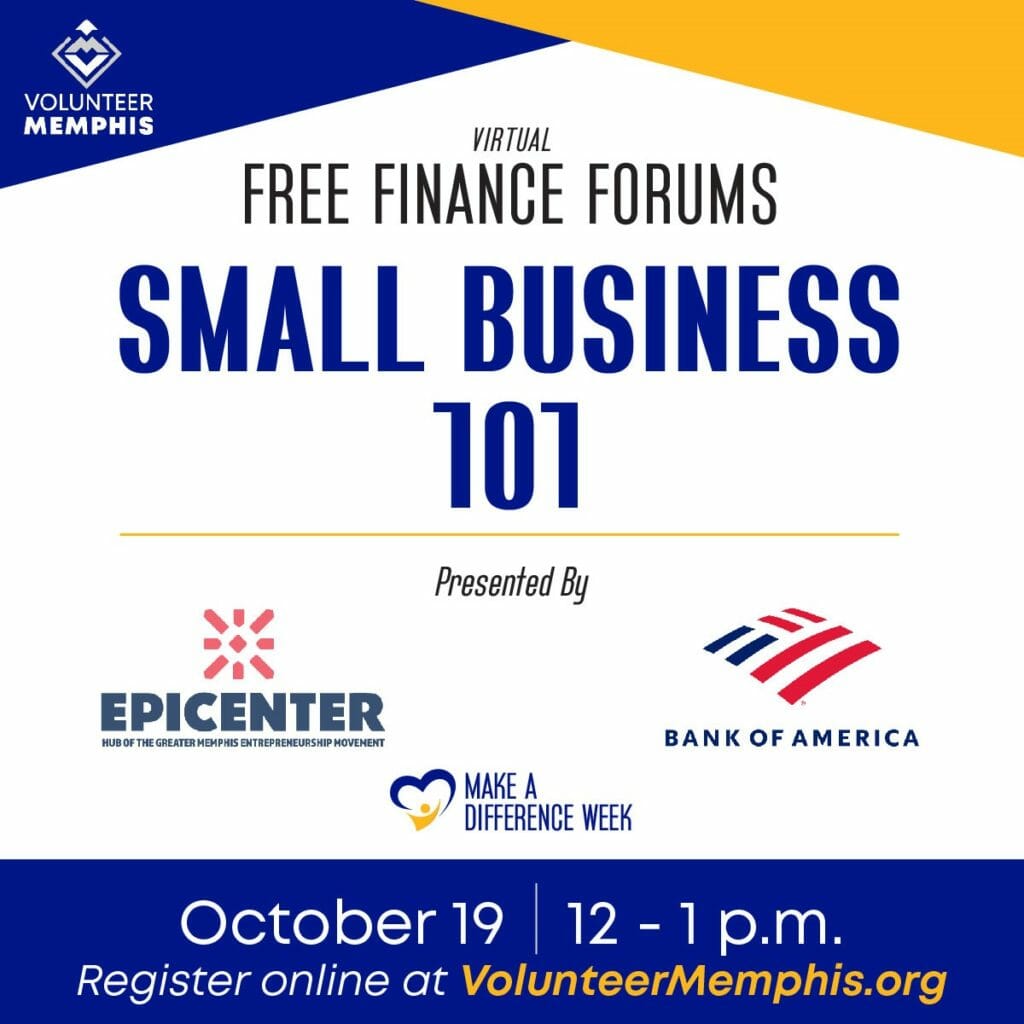 Small Business 101
Presented by Epicenter Memphis and Bank of America
Presenters:
Kyle Hatler, SVP Commercial Banking, Bank of America
Anthony Young, Director of Epicenter Memphis
12 – 1 p.m.
Register for this Zoom presentation
Wednesday, October 20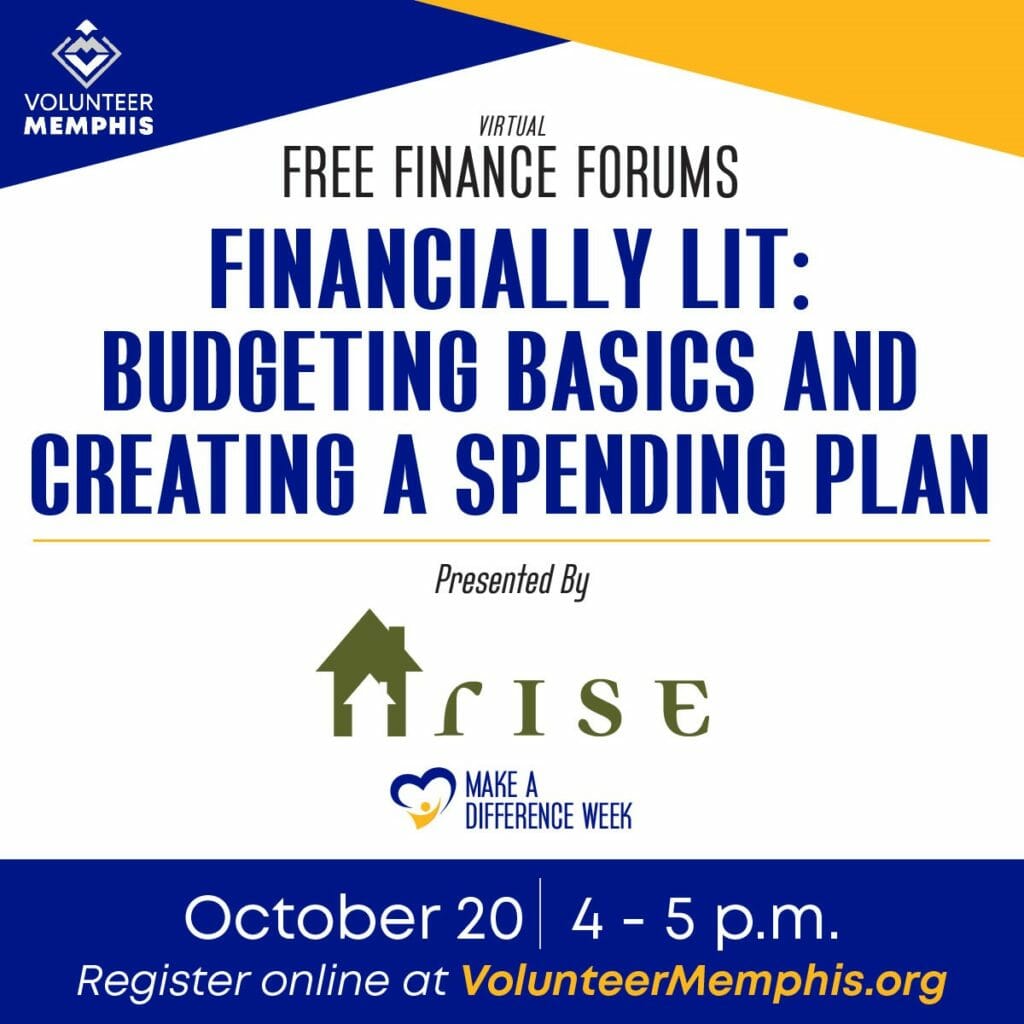 Financially LIT: Budgeting Basics and Creating a Spending Plan
Presented by The RISE Memphis Foundation
Presenters:
Kimberly Morgan-West, MS, Senior Goal Card Program Coordinator, The RISE Foundation
4 – 5 p.m.
Register for this Zoom presentation