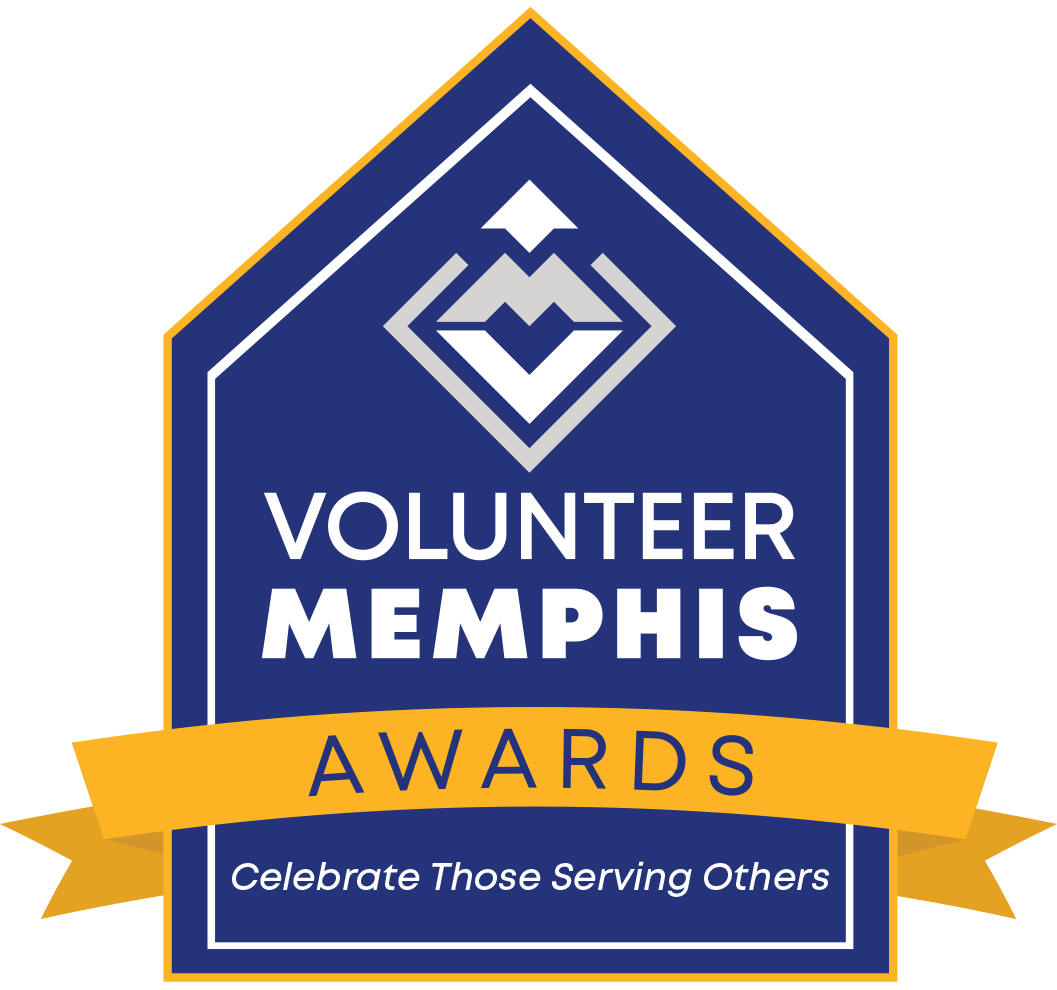 NOMINATE FOR THE 2022 VOLUNTEER MEMPHIS AWARDS
Volunteer Memphis wants you to nominate exceptional volunteers, service groups, nonprofits, businesses, and healthcare workers for the 2022 Volunteer Memphis Awards! The Volunteer Memphis Awards are a "thank you" to the 30,000 volunteers who give so tirelessly of themselves each year, as well as an opportunity to put a spotlight on many of the most passionate, dedicated, and caring individuals in the greater Memphis community.  
The 5th annual Volunteer Memphis Awards will be held at the Memphis Botanic Gardens on June 23, 2022. Stay tuned to this page for more details!
Nominations are accepted from the following counties: Fayette, Haywood, Lauderdale, Madison, Shelby, and Tipton counties in Tennessee – DeSoto, Tate, and Tunica counties in Mississippi – and Crittenden County in Arkansas.
Nomination Guidelines:
Nominations accepted March 14 – May 13, 2022 at 11:59 p.m.
Self-nominations are accepted
Only fully completed submissions will be accepted
There will be 3 finalists — finalists will be notified no later than June 3, 2022
Every nominee will receive a certificate of appreciation
---
Nominees can be a board member, millennial volunteer, community advocate, lifetime volunteer, or volunteer administrator that has given exemplary service to one or more nonprofit, civic, or faith-based organizations.

The nominated organization demonstrates a commitment to outstanding volunteer management practices that result in a significant, meaningful, and measurable impact in the Mid-South community. This organization should offer dynamic volunteer program(s) and opportunities that are meaningful and engaging to its staff, volunteers, and the community it serves.

A business or company that has exhibited outstanding philanthropic support in the community. This corporation has been instrumental in providing an exceptional volunteer program that allows and encourages employees to engage in the community.

A healthcare worker (first responder, healthcare practitioner, healthcare technician, or healthcare support worker) who has demonstrated outstanding commitment to their progression and to the health of the Mid-South.